Google vs. Bing vs. Yandex: Comparing Image Search Filters
Following a recent Advanced Search Skills workshop, we put together a quick cheat sheet comparing the image search filters available via Google, Bing, and Yandex.
See the image below or click here to download a PDF version of the infographic.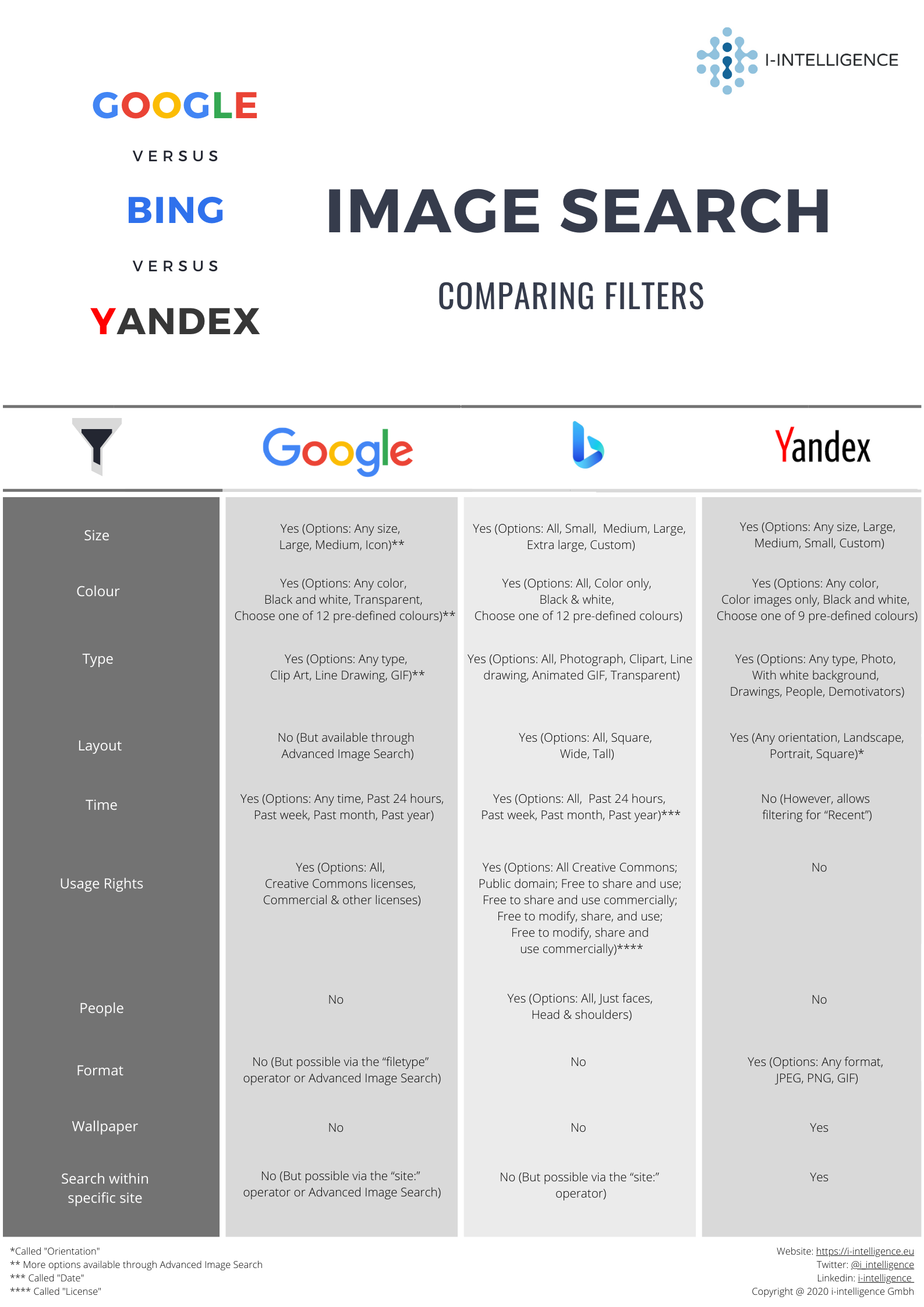 If you would like to learn more about online research and investigations, join our virtual OSINT courses.